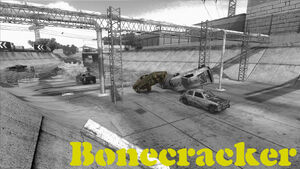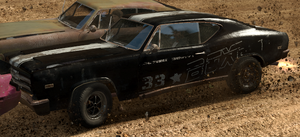 Bonecracker is a Derby Class car in FlatOut: Ultimate Carnage, and the second one of the 2 new cars in the game, with the other one being Grinder.
Bonecracker is a fast car which boasts of monstrous acceleration, a decent top speed and also the ability to take quite a lot of punishment.
It's driven by Curtis Wolfe. The name "Bonecracker" was originally used in FlatOut. For information regarding that car, see Bonecracker (FlatOut).
FlatOut: Ultimate Carnage era.
Edit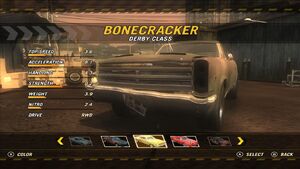 In FO2/UC series you can drive this car only in FOUC, so this is the one of the latest cars in FlatOut.
Top speed 6,5
Acceleration 8.1
Handling 4.3
Strenght 9.2
Weight 3.9
Nitro 5,6
Drive RWD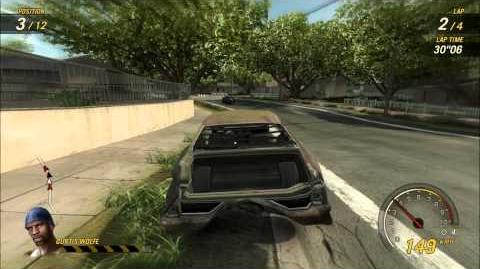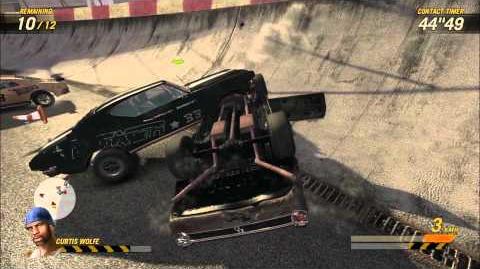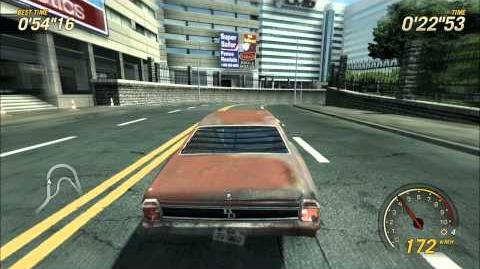 Ad blocker interference detected!
Wikia is a free-to-use site that makes money from advertising. We have a modified experience for viewers using ad blockers

Wikia is not accessible if you've made further modifications. Remove the custom ad blocker rule(s) and the page will load as expected.