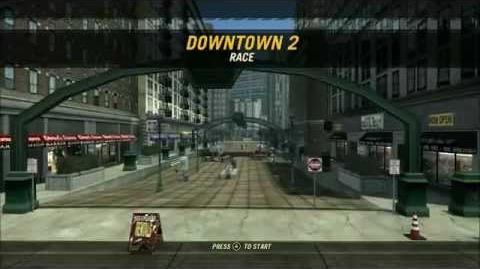 The Downtown 2 is a part of the big
Location
:
Downtown
in
FlatOut 2
and
FlatOut: Ultmate Carnage
. This track in the
City
.
Description
Edit
Industrialized city district dominated by massive construction sites, narrow streets and monorail connections.
FlatOut 2 era
Edit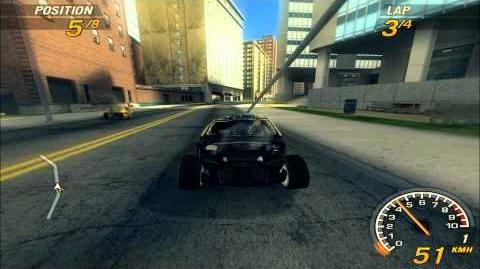 In
FlatOut 2
this is a very interesting track. The big construction site sometimes is unexpectable and player needs to be ready to avoid any crashes.
FlatOut: Ultimate Carnage era
Edit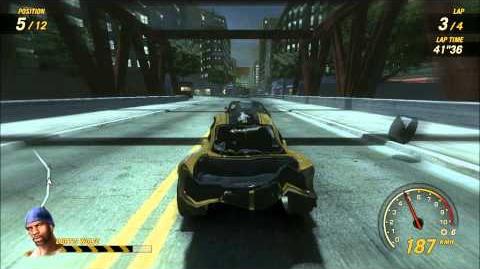 In
FlatOut: Ultimate Carnage
the track has been changed. It's really good now and it hasn't got a lot of minuses.
Now, you can race by day and night. This means that you can change the time of day and play with different map's lights.
The track still good and you still can have a lot of fun here.