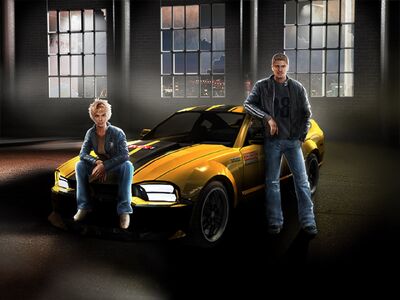 The drivers in FlatOut are different AI or players with different skills and styles of driving.
Frank Benton
Katie Daggert
Paul McGuire
Ray Smith
Sue O'Neill
Seth Bellinger
Tania Graham
All the AI drivers from FlatOut 2 are back + 4 new drivers.
Ad blocker interference detected!
Wikia is a free-to-use site that makes money from advertising. We have a modified experience for viewers using ad blockers

Wikia is not accessible if you've made further modifications. Remove the custom ad blocker rule(s) and the page will load as expected.