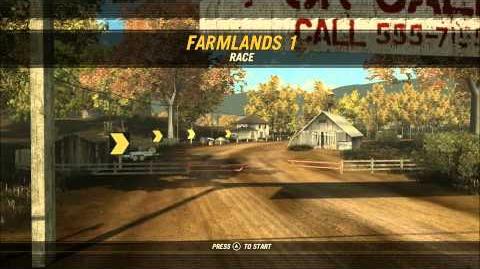 The Farmlands 1 is one part of the big
Location
: Farmlands
in
FlatOut 2
and
FlatOut: Ultmate Carnage
.
This track in the field.
Description
Edit
​Speeding around a great lake, this race takes you into wide open farmland and recreation areas suffering from flash floods.
FlatOut 2 era

Edit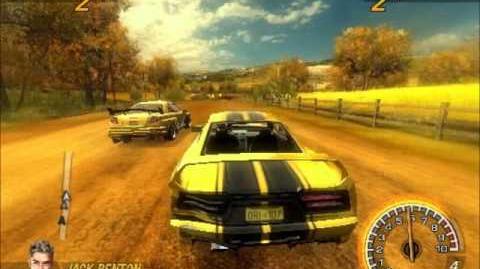 In
FlatOut 2
there're not a lot of objects, but the track is really speedful and mad. The narrow bridge, old farm and much water making this track one of the most interesting in the game.
FlatOut: Ultimate Carnage era.
Edit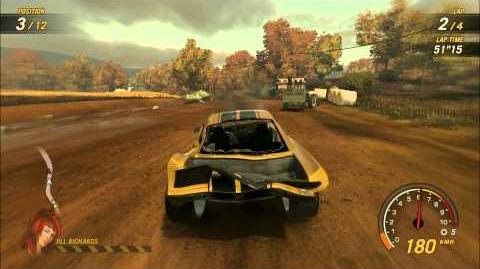 In FOUC the Farmlands 1 has been changed.
Now, you can race by day and sunset.This means that you can change the time of day and play with different map's lights.
This is one of the most fast and mad track in FOUC. Very speedful, this track got so much scenery objects and gard corners.
Ad blocker interference detected!
Wikia is a free-to-use site that makes money from advertising. We have a modified experience for viewers using ad blockers

Wikia is not accessible if you've made further modifications. Remove the custom ad blocker rule(s) and the page will load as expected.