The Farmlands 1 is one part of the big
Location
:Farmlands
in
FlatOut 2
and
FlatOut: Ultmate Carnage
.
This track in the field.
Description
Edit
This route takes you into the rural areas, cutting through a homely farm yard and amongst the peaceful scenery.
FlatOut 2 era
Edit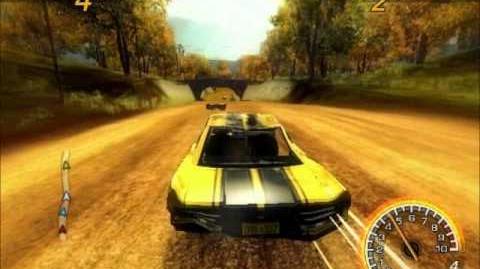 This track is short, but sometimes is very dangerous and speedfull. Not a lot objects, but still, you can have some fun.
FlatOut: Ultimate Carnage era.
Edit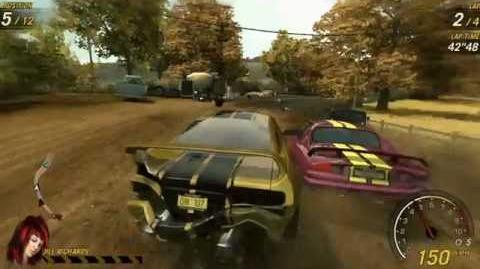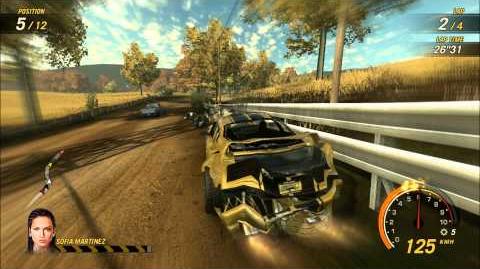 In FOUC the Farmlands 2 has been changed.
Now, you can race by day and cloudy day. This means that you can change the time of day and play with different map's lights.
The track is still fun and speedfull. But driving here isn't very dangerous. And yeah, in FOUC, Farmlands 2 is funnier and cool, than in FlatOut 2.