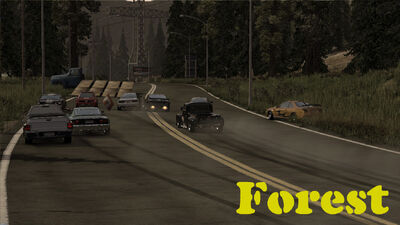 Forest is one of the types of tracks in FlatOut 2 and FlatOut: Ultimate Carnage. There are 2 big locations: Pinegrove and Timberlands .
Description
Edit
Tracks running through a wooden region feauturing canyons, thick pine forests. Lumbermills and recreational areas are common sights in this wooded area. A lot of trees. So much barriers and scenery objects. And gravel covering of the track. Safety first!
Ad blocker interference detected!
Wikia is a free-to-use site that makes money from advertising. We have a modified experience for viewers using ad blockers

Wikia is not accessible if you've made further modifications. Remove the custom ad blocker rule(s) and the page will load as expected.