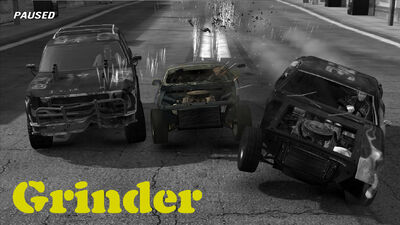 Grinder is a Derby Class car in FlatOut: Ultimate Carnage, and the second one of the 2 new cars in the game, with the other one being Bonecracker.
Grinder is one of the fastest cars in the Derby class.
It highly resembles a 1981 Pontiac Firebird Trans Am.
It's driven by Lei Bing.
In FlatOut, there's also a car named Grinder, but the model was been revamped and named as the Boxer included in the Race Class from FlatOut 2 and FO:UC.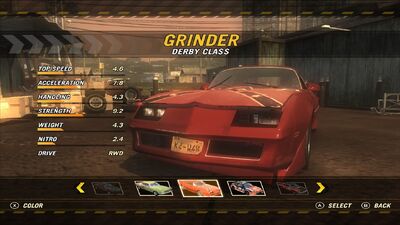 FlatOut: Ultimate Carnage era.
Edit
You can only drive this car in FOUC.
Top speed 7.5
Acceleration 7.8
Handling 4.3
Strenght 9.2
Weight 4.3
Nitro 5.7
Drive RWD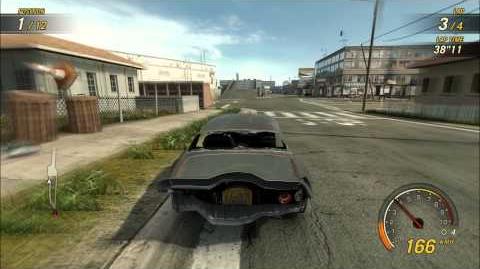 The license plate of the Grinder reads "K4-W411" which stands for "Kawaii" (cute in Japanese).
The Grinder appears to be a direct copy of the Pheonix from Grand Theft Auto: San Andreas.