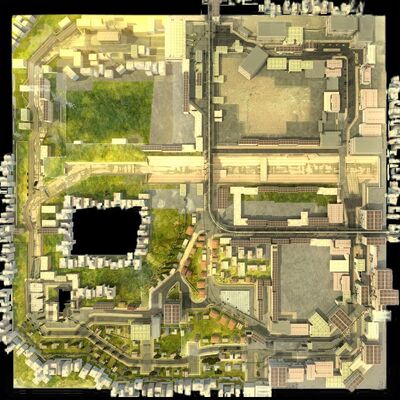 Locations can be split into many diffrent types of racing maps of where the actual game race is in progress located in all FlatOut games.
In FlatOut there are more than 8000 scenery props (objects) on the track. It has old tires, barrels, boxes, fences around the road and other different things that player can smash by crashing into them, and even throw them out of track. That brings the games in the air to a whole new level of destruction.
List of all locations in FlatOutEdit
Bay Circuit
Fairgrass Grounds
Gracie Woodland
Finchley Forest
Pinewood Meadows
Brad's Sand-pit
Bunker Hill
Gravel Mound
Whitefish Lake
Redpine River
Whattahoo Town
Hayville Farm
Midwest Ranch (Is Whattahoo ranch according to a sign)
Motor Raceway
Arena
Derby Arena
Stunt arena
Ad blocker interference detected!
Wikia is a free-to-use site that makes money from advertising. We have a modified experience for viewers using ad blockers

Wikia is not accessible if you've made further modifications. Remove the custom ad blocker rule(s) and the page will load as expected.