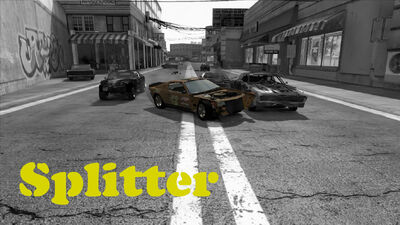 Splitter is a Derby Class car in FlatOut 2 and FlatOut: Ultimate Carnage.
The Splitter is an American style aero-coupe based on those common from the 1980's till the early 1990's.
It highly resembles a second generation Dodge Daytona IROC-Z (1983-1993), and the third generation Chevrolet Camaro. Although the chrome bumpers are very similar to those on the 1975 Chevrolet Monza.
It's driven by Jill Richards in Derby races.
FlatOut 2 era
Edit
Redline: 6.000 rpm
Price: 12000 CR
Drive: FWD
Stock Performance
Edit
Top Speed 4.5 (231 km/h)
Acceleration 6.8 (5 Gears)
Handling 6.6
Strength 8.1
Weight 5.1
Nitro 2.0
Upgraded Performance
Edit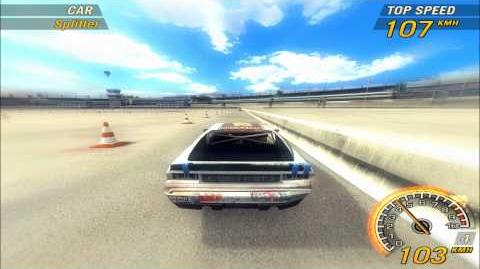 Top Speed 6.4 (265 km/h)
Acceleration 8.0 (5 Gears)
Handling 7.8
Strength 7.6
Weight 5.8
Nitro 5.1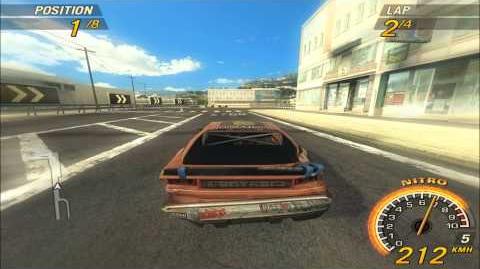 FlatOut: Ultimate Carnage era
Edit
In FOUC the Splitter has been changed.
Top Speed 5,5
Acceleration 6.4
Handling 6.6
Strenght 8.7
Weight 3.6
Nitro 5,5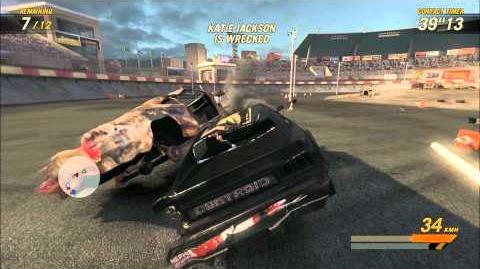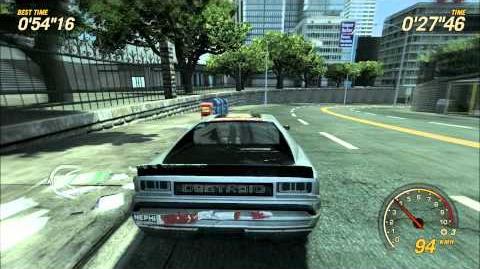 The Splitter has a V8 engine, carburated.
Ad blocker interference detected!
Wikia is a free-to-use site that makes money from advertising. We have a modified experience for viewers using ad blockers

Wikia is not accessible if you've made further modifications. Remove the custom ad blocker rule(s) and the page will load as expected.