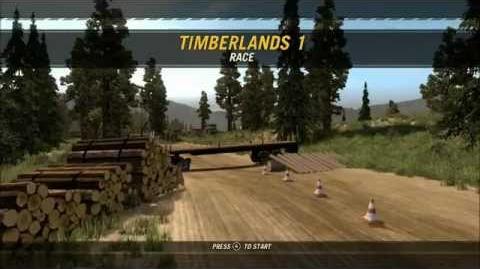 The Timberlands 1 is one part of the big
Location
:
Timberlands
.
This track in Forest.
Descripton
Edit
Starting near the local parts shop, this circuit takes you through a few rough logging areas, detours to a small higway and then turns back to the shop.
FlatOut 2 era
Edit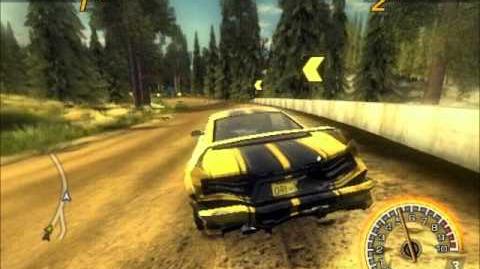 In
FlatOut 2
there aren't much scenery objects. The track isn't very hard to drive here but there're some annoying trumplins and big objects (like the big truck).
In FlatOut 2 you can race only by day, and only 4 laps, while in FOUC you can choose from 2 to 10 laps.
FlatOut: Ultimate Carnage era
Edit
In
FOUC
the Timberlands 1 has been changed.
Now, you can race by day and sunrise. This means that you can change the time of day and play with different maps lights.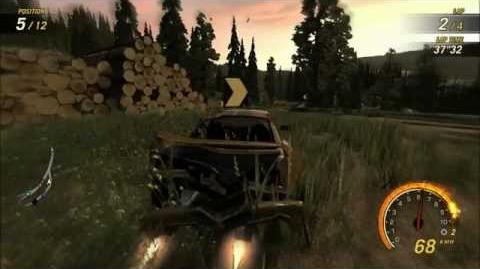 Ad blocker interference detected!
Wikia is a free-to-use site that makes money from advertising. We have a modified experience for viewers using ad blockers

Wikia is not accessible if you've made further modifications. Remove the custom ad blocker rule(s) and the page will load as expected.